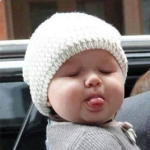 I am Gurpreet Singh and live in India. I work as a Technical Consultant in a Microsoft Gold Partner Company.
I've worked in IT for over 10 years and holds some of the industry certifications such as Microsoft, Cisco. I also code Powershell, Java, PHP, HTML, typically for system infrastructure automation, management, and web user interfaces.
Outside of the day job I'm passionate about web and blockchain technology. I have associated with a Domain and Web Hosting Company INFRABYTES.
INFRABYTES is a Domain Registration and Web Hosting Company. You can register Domains, get Web Hosting plans, buy SSL Certificates and become Domain/Hosting Reseller as well. INFRABYTES is exploring more opportunities using Blockchain technology.
My views and blog posts are my own and not the opinion of my employer.
Please visit contact me section if you'd like to contact me.