In this post, you will learn about Docker toolbox for windows and how to decide which binaries can be used in your scenario.
Before you begin
Although I should have covered a few things first, I hope you have already had a basic idea of Docker. You should be aware of the concept of Docker. If you have not done so, I would suggest looking at its official website for documentation. If you look at the image shown below, you will find it very confusing especially as a beginner as we struggle to imagine the connection between Docker machine, images, and containers. Click the image below to go to docker-architecture documentation.
Type of Docker on windows
In order to decide which Docker binaries you need to select, you need to find out the compatibility of your system. Is your system Hyper-v compatible? Are you already using Oracle VM VirtualBox?
If your system is not virtualization compatible, you might need to use the Linux based docker which will run on VirtualBox. However, you might not be able to use VirtualBox if you will take this route.
Thanks to Docker toolbox using which we can use VirtualBox even after the installation. This separate installable creates a VM to host docker image.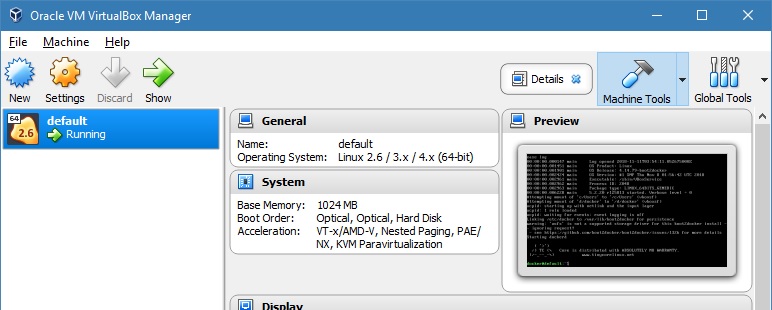 Post-installation checks
Make sure that you see a VM in VirtualBox as shown above. Also, after installation, some will get created.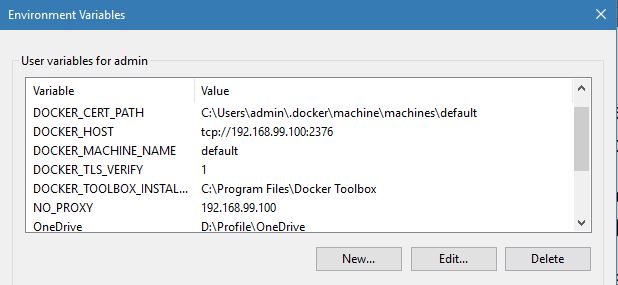 Have you noticed the machine name and IP in host variable? That is coming from VirtualBox machine settings and you should have corresponding network adapters too in your windows machine.

In this post, we learned to setup Docker toolbox for windows. Continue reading part 2 to know how to use Docker for windows for the first time.